The Atlas of Mysterious Places
The World's Unexplained Sacred Sites, Symbolic Landscapes, Ancient Cities, and Lost Lands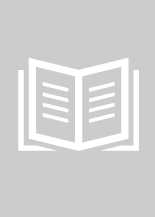 Print
---
Item Details
Searching for more content…
Title:
The Atlas of mysterious places
the world's unexplained sacred sites, symbolic landscapes, ancient cities, and lost lands

Publisher:
New York : Weidenfeld & Nicolson, 1987
Characteristics:
240 p. : ill. (some col.), maps ; 30 cm
Contents:
The people behind the lines
Mazes and labyrinths: symbols of the soul
Ayers rock: the dreamtime sanctuary
The earth mounds of North America
Geomancy: mysterious art of placement
Leys on the English landscape
The giant statues of Easter Island
The chalk giant of Cerne Abbas
Hill figures of Old England
Machu Picchu: fabulous Inca citadel
Exploring old Peru
Chaco Canyon: the Pueblo communities
The four corners country
Teotihuacan: mysterious city of the gods
Aztecs, Toltecs and Olmecs
Great Zimbabwe: African trade centre
The riches of great Zimbabwe
Angkor: the Hindu temple city
The legacy of the Khmer people
Knossos: the labyrinthine city
Susa: glorious city of the Persians
The legendary city of Troy
The protagonists of Troy
Petra: the city of tombs
Mohenjo-Daro: the first planned city
Atlantis: a paradise lost?
They found Atlantis?
The vanished domain of Lyonesse
Lemuria: the elusive continent
Advocates of lost Lemuria
Shangri-La: the secret utopia
Eldorado: the fabulous golden realm
Digging for South American gold
Glastonbury: the legendary Avalon
Glastonbury's temple of the stars
T'ai shan: a sacred Chinese mountain
The symbolism of Chartres
The powers behing Chartres
The mystic temple of Stonehenge
Stonehenge revisited
Avebury: an ancient fertility centre
Santiago de Compostela: shrine of St James
Newgrange: a wealth of prehistoric symbols
The megalithic avenues of Carnac
Cumae: an ancient cave of prophecy
The oracle at Delphi
The Externsteine: a German sanctuary
Malta: shrines to an earth mother
Giza: the riddle of the great pyramid
Champions of pyramidology
Palenque: a Mayan ceremonial centre
The unique face of the Maya
Mecca: the magnetic city
The beating heart of Islam
Jerusalem: the holy city of God
Takht-i Sulaiman: city of the royal fire
The fire of the Zoroastrian faith
The fabulous tower of Babel
Temple-towers of the near east
Nasca: the patterns of Peru
Branch Call Number:
909 At
Statement of Responsibility:
edited by Jennifer Westwood
Bibliography:
Bibliography: p. 239
Subject Headings:
Curiosities and wonders Civilization, Ancient Extinct cities Historic sites Antiquities
Topical Term:
Curiosities and wonders
Civilization, Ancient
Extinct cities
Historic sites
Antiquities

MARC Display&raquo
Find it at CRRL

Loading...